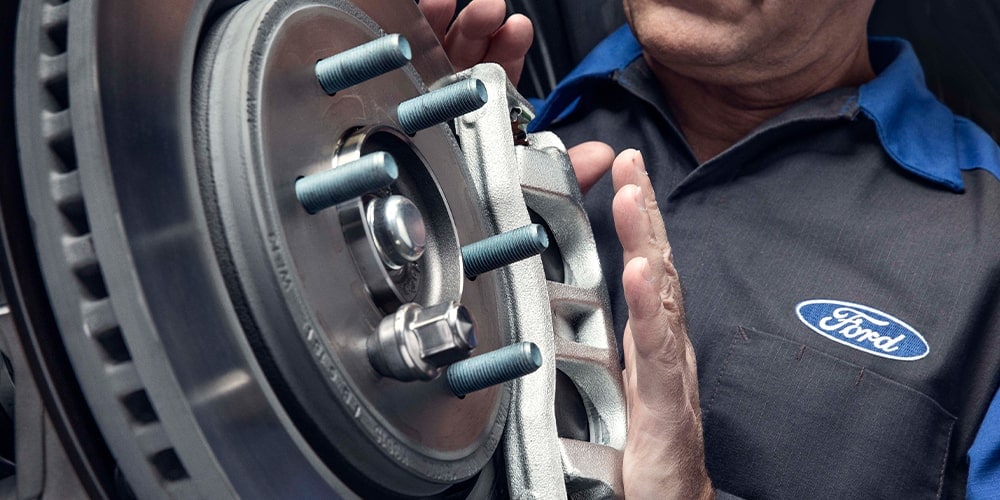 Sarasota Ford Service Department
Keeping up with maintenance is one of the most important parts of owning a car. Aside from this, having a trusted source you can go to for repairs is something you should figure out before it's too late. Often, it can seem like going to an independent mechanic is a risk, especially if you're unsure of whether they're qualified or trustworthy. 
Nobody wants to put a substantial investment and lifeline such as a car in the hands of people who aren't trained to work on it. If you're looking to get Ford service in Sarasota, your best bet is to visit folks who know what they're doing. When you want to protect your investment and get the most out of your car, be sure to take it to our Ford Service Center! 
Here at our Sarasota Ford, we believe in giving people a one-stop-shop for all their automotive needs. Whether you're planning on getting your next car or want to keep your current one running optimally, we can help. Our Ford Service Center is a great place to visit when you're trying to keep your vehicle running as optimally as the day you bought it. With expert technicians, the latest tools from the manufacturer, and a flexible schedule, we can give your vehicle the care it deserves. When it comes to Ford service in Sarasota, why bother dealing with people who may not know your car as well as they should? Be sure to keep our Ford dealers in your area in mind when you want a stress-free way to get maintenance and repairs!
Scheduling & Hours
Have you needed to get your vehicle serviced but can't seem to find the time to stop by our location? Your schedule may be making it difficult to get the Sarasota Ford service you need to be performed on your car. Going without something like an oil change for too long could cause components in your engine to warp due to heat. Aside from this, skipping out on replacing brake pads could lead you to potentially get involved in an accident or encounter a costly repair bill. If you only seem to have free time on the weekend, our Ford Service Department wants to help. We keep our doors open 7 days a week and even allow for convenient online scheduling. Even if you're feeling frequently bogged down by work, school, or family obligations, you're more than welcome to come and visit us on the weekends. 
You can schedule Ford service in Sarasota at any point in the day so that you can finally take your car in for much-needed maintenance. There are also some great service offers and coupons located on our website, which will be sure to help you save some money. For example, using one of our coupons could mean getting a multi-point inspection with your oil change so you can stay on top of any other needs your car may have. Whether you drive a Ford F-150 diesel or a Fusion, it's best to leave your vehicle in the hands of people who know it inside and out. 
Why Sarasota Ford Service?
Here at our service center and on our lots, giving our clients a fast and simple answer to their auto needs is what we do. Whether you're coming by for Ford Service in Sarasota or you need to find yourself a new car, we're equipped to handle whatever you may require. Our Ford dealers in your area make sure to operate with the utmost integrity regardless of your reason for visiting us. When you need a Ford Service Center or trusted dealers in your area, don't bother hesitating to come and see us at Sarasota Ford. Wasting time or money is something nobody wants to end up doing, and we'll make sure that you don't. 
From oil changes to our Ford Collision Center, we can make your life easier by handling all things automotive. If you're thinking about getting yourself a new car or checking up on your current one, feel free to come and see our Ford dealers in your area any day of the week. When you feel ready to discover the difference when using us, feel free to schedule an appointment or stop by at 707 South Washington Blvd., Sarasota, FL 34236.