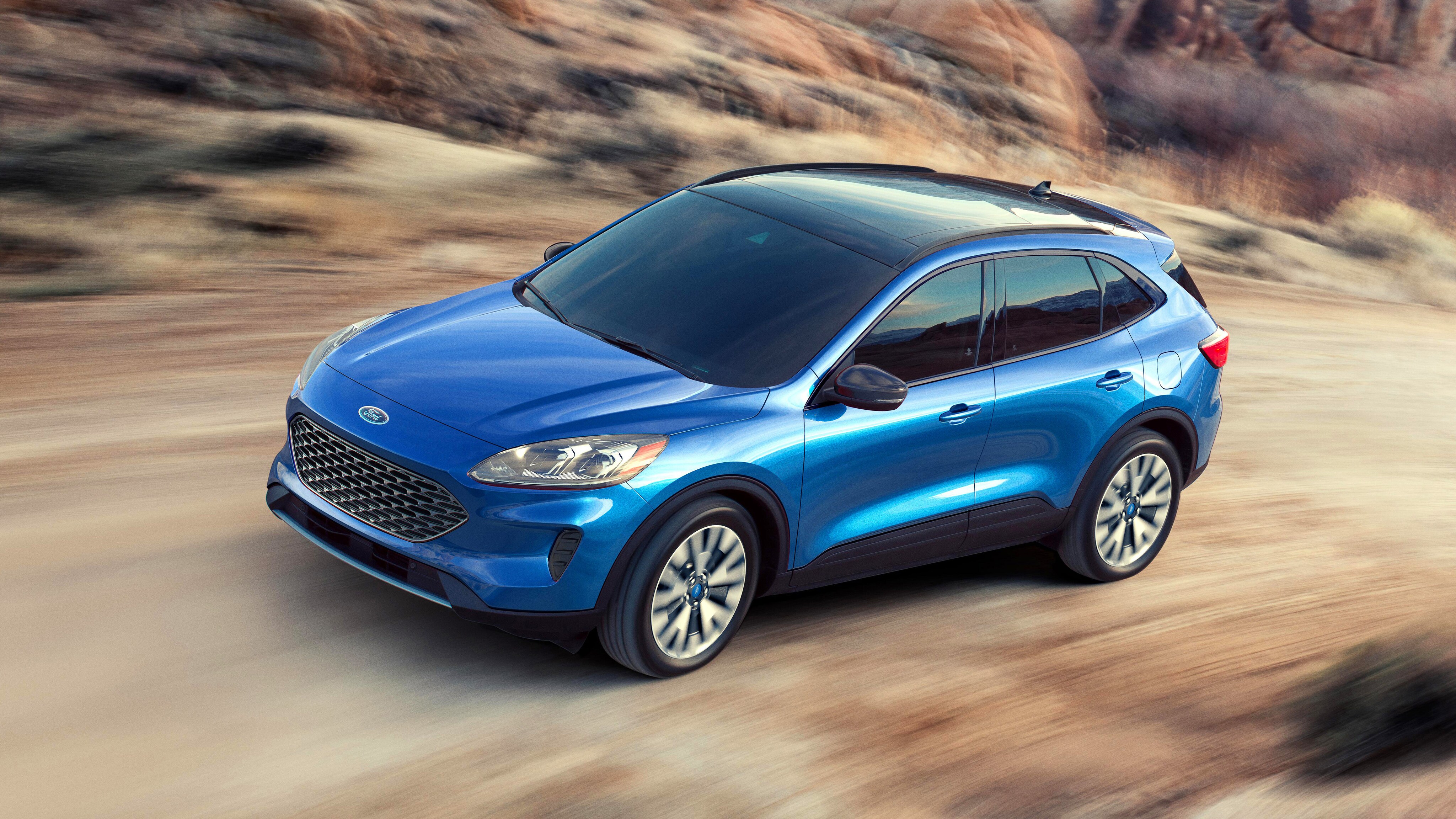 Ford Escape SUV
If you are in the market for a one of a kind SUV for sale in Sarasota - then why not check out a model from one of the nation's most popular and highly rated automakers? The Ford Motor Company produces a wide range of SUVs, and at Sarasota Ford, you can check them all out in one convenient location! One of the most impressive options in our SUV lineup is the Ford Escape for sale in Sarasota. This exciting model combines eye-catching design with capable mechanical components to provide an all-around fantastic driving experience. 
This model is powered by a 1.5L EcoBoost Engine with Auto Start-Stop Technology. There is also an available 2.0L I-4 cylinder configuration for those who crave some extra power. Who says that SUVs have to be inefficient?  With its 1.5L engine, the Ford Escape for sale offers impressive gas mileage with 27.0/33.0 mpg City/Hwy ratings! This way, you'll be able to spend more time on the road with less frequent stops at the fuel pumps. 4x4 four-wheel-drive is available so that you can navigate tricky terrain and road conditions without a second thought. 
Performance is just one aspect of what makes the Ford Escape for sale such a terrific vehicle! When you take a look at all of the great features that it has to offer on the inside, you'll see why so many Florida drivers have chosen to take home a Ford Escape for sale in Sarasota. With a 10-way power-adjustable driver's seat, you can find the perfect seating position to stay comfortable on long drives. Dual-zone automatic climate control will help you and your passengers to stay comfortable, no matter how the weather outside might change throughout the year. You will also benefit from great technology options like Bluetooth audio, steering wheel audio controls, and a rearview camera! Even more features are available with the various Ford Escape trim levels. We've only scratched the surface of what the Ford Escape SUV has to offer.  Think that the Ford Escape for sale could be the right vehicle? You can learn all about what this exceptional model brings to the table right here at your local Ford dealer - Sarasota Ford!