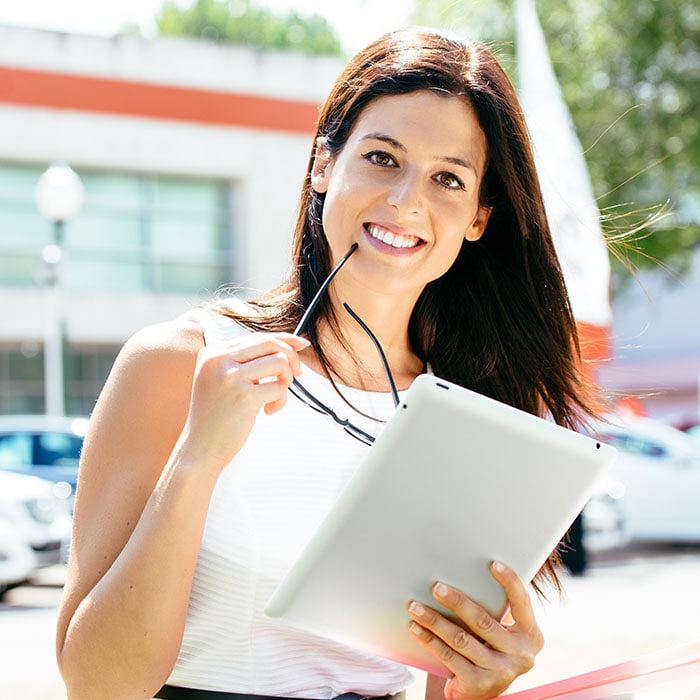 Car Dealerships in Tampa
Picking a dealership to buy a vehicle from is an important decision to make. We know that not only do you want to find a car that runs well for you and your family, but you want to have a dealership staff that helps you. You have standards for having your auto needs met just like you expect your future vehicle to be in excellent working condition. We encourage you to visit our Ford dealership near you, Sarasota Ford in Sarasota, FL. We are known locally as a reputable source for everything automotive! We can guarantee that this is a surefire way for you and your family to get what you need without the hassle of your average Tampa used car dealers.
It starts with our ability and willingness to adapt to your needs, schedule, and budget. Our clients want to deliver an experience that will save you precious time and money. When looking for Tampa Bay Ford dealers that have been operating with honesty for many years now, look no further. We have our Sarasota Ford Promise that helps us uphold our honesty policy every single day.
Ford Dealership Tampa
Our promise to you and every other customer is that you will enjoy the benefits of our customer service every time you visit us. It doesn't matter if you are online or at our state-of-the-art car dealerships in Tampa. You will be one the receiving end of our transparent, luxurious shopping experience at our Ford dealership, Tampa.
For the first part of our promise, we want to talk about our facility. This is a destination dealership that will help you relax and explore while you shop for a vehicle. Stopping by for a test-drive means that you can for our movie theater, massage room, aquarium, or cafe! These are all things made for you to relax even though you are searching for your new car. Lucky for you, we have a new car love guarantee. We are so confident that you will love your vehicle that we offer all customers a 3-Day or 300-Mile window to make sure. If you end up feeling doubt about the car you bought or leased from our car dealers, Tampa Bay area, you can simply return it. You can even exchange it for a model that is of the same or lesser value.
Another element to our car dealerships in Tampa is the live market pricing we have. Sarasota Ford staffs' analysts are always monitoring the market price on the cars in our inventory. This means that if the amount changes, we adjust our offers to make sure that we're offering you the Absolute Best Prices possible! That goes hand-in-hand with our absolute best price guarantee. Buying from Sarasota Ford is a guarantee in itself that you are paying the best price! We also offer trade-in assurance for the customers that come to our car dealership, Tampa. We want to help you afford the new car of your dreams. In order to help you, we can buy your current vehicle from you. You can call or email our team if you have any questions about the services and promises that we provide.