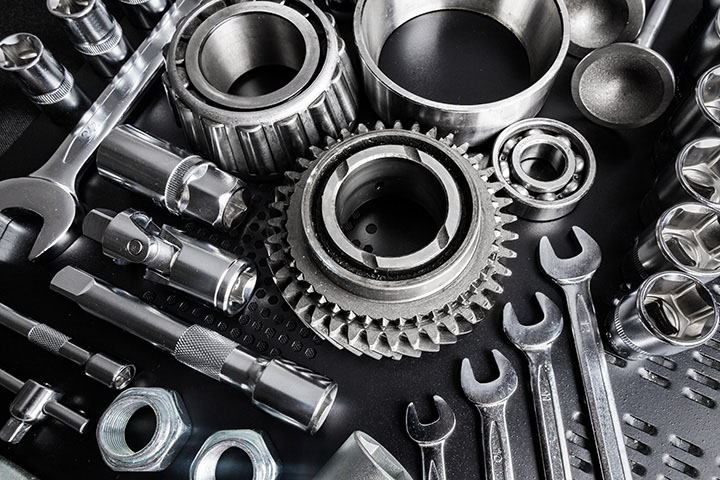 Ford Dealership Sarasota, FL
Have you been considering the idea of upgrading your vehicle? You may be considering the idea because you want to have a Custom Ford F-150 with better performance. It could possibly be that you want your vehicle to reflect your personality and style. We have a 707 Performance Department at Sarasota Ford that is ready to serve you and your customization needs. We even have a line of popular protection options in order to keep your customized car or truck protected from natural elements!
For the protection line, we have many options for you to transform your truck from awesome to incredible. The Line-X Spray-in Bed Liner is the first one to note. This is a bed liner that arms your truck against scratches, dents, and paint damage that can happen when you carry equipment. Line-X also creates an ultra-grip surface that ensures that cargo and equipment won't shift while you are driving. We trust that this product will be durable for you since it is UV resistant, and can come in any color you want! The next popular choice for customization is WeatherTech! By far our most popular choice is the WeatherTech product. It is designed to line the interior carpet from the front to the back and even up the sides of the vehicle's footwell. One of the last protection features we can add to your vehicle is Protection Film. Have you ever heard of the paint protection film from our Ford dealership, Sarasota, FL? It is one of the best ways to preserve the quality finish on your vehicle, so it will always look like you took it from our showroom. The virtually invisible film keeps your vehicle looking newer for a longer period of time without changing the design features or color. This film will protect vulnerable areas that tend to get dirty or rusty over time. Since this preserves the finish of your vehicle, it may enhance the resale value of your car in the future because it looks like new.
Custom Trucks for Sale
If you are searching for performance-enhancing upgrades on our customer trucks for sale, you can get that too! We can help your truck get a better suspension and higher performance than when it came off the production line. The 707 performance team at our Ford dealership, Sarasota, FL, can offer these options from popular name-brands like Steeda and RTR. These modifications may include lowered springs, sway bars, shock upgrades, and more! You will be able to widen the track width and increase the wheel travel rate to make your truck even more capable of traversing treacherous terrains!
Vehicle performance is when you can feel pure power at your fingertips. We offer a range of programs and systems to turn basic engines into awesome powerhouses! We do everything from exhaust systems to stage 2 ProCharger Kits to make custom trucks for sale. The Senior Master Certified Technicians staffed here can handle EcoBoost upgrades from the 1.6 Liter in the Fiesta to the 3.5 Liter in the F-150 and Taurus! It doesn't mean that you are looking for something like the JMS BoosMax or Pedal Max to increase power, rest assured that our team can handle it. If you're interested in a complete overhaul could include catted downpipes, turbo replacements, and custom tuning. Come to Sarasota Ford if you want a consultation about creating a custom vehicle.