707 Customization is an elite performance and body upgrade for those who seek to improve their vehicles. Here at Sarasota Ford Dealership, our 707 Performance team takes ordinary vehicles and customizes them at our customer's request. We will consult with you and see exactly what you want. Our team can perform both individual component upgrades to complete custom packages. During our consultation, we'll get focus on your unique style and work out a plan to create your dream vehicle with which you'll be completely satisfied. The 707 Performance Team of Sarasota Ford is ready to help you create your own individual masterpiece!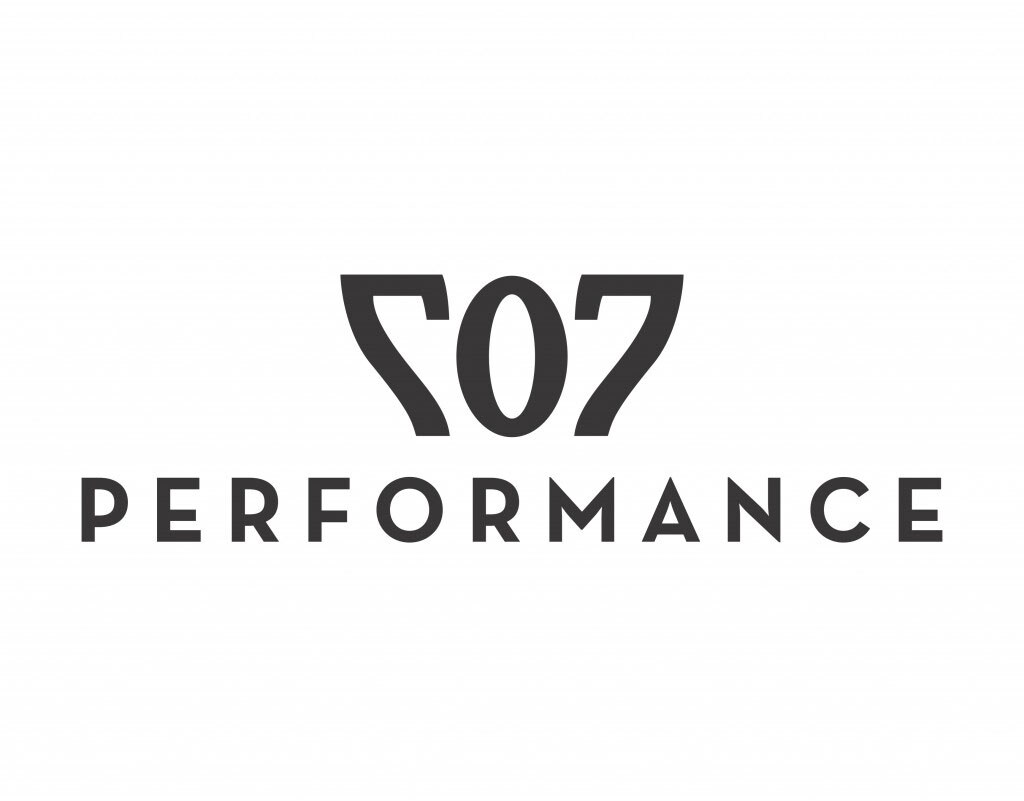 Higher Performance
Vehicle performance is pure power that you can feel at your fingertips on the steering wheel. We offer a range of systems to turn even the most basic engines into an awesome powerhouse and 707 Performance is your one-s top shop to make your automobile dreams into a reality. We do everything from custom exhaust systems to stage 2 ProCharger Kits. Our Senior Master Certified Technicians can handle EcoBoost performance upgrades from the 1.6L in the Fiesta to the 3.5L in the F-150 and Taurus! Whether you are looking for something simple like the JMS BoosMax and/or Pedal Max to increase power or a complete overhaul including catted downpipes, turbo replacements, and custom tuning, rest assured that our team of experts can handle it. Come down to Sarasota Ford and see these masterworks with your very own eyes!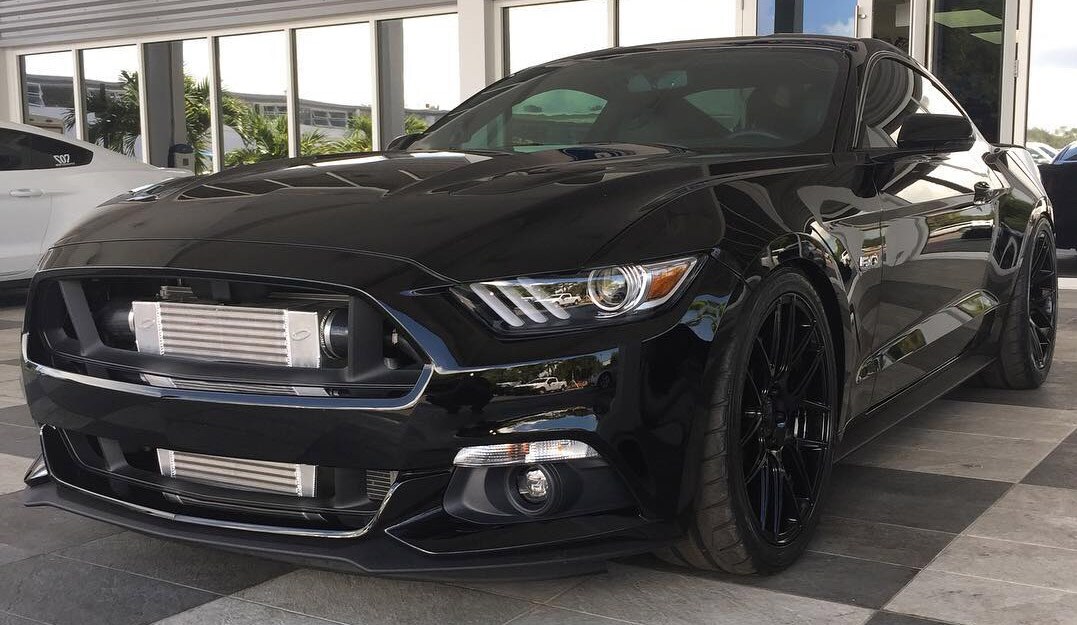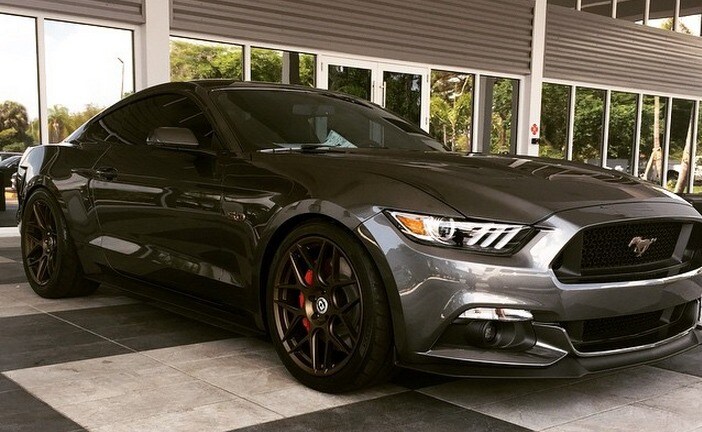 Improved Appearance
707 Performance vehicles will never have trouble attracting attention, but there are a number of accessories available to make your ride extra eye-catching. Bold colors, polished chrome grilles, light bars, and cubes are just some of the options that many drivers opt for when styling their car. We have a variety of appearance options that include:
Custom Tinted Taillights
Custom Painted Emblems
Calipers
Fender Flares
Grilles
Lights
Ultimate Protection
You'd like to upgrade your vehicle, yes. But you'd also like to take measures to protect the new additions to your vehicle. Don't stress! At 707 Performance, we have a line of popular protection options that you can select from in order to protect your customized car or truck from the natural elements! We house:
Line-X Spray-in Bed Liner: This truck bed liner arms your truck against scratches, dents, and paint damage. The ultra-grip surface will insure that cargo won't shift while you're driving - and it's also durable, UV resistant, and can come in any color you like!
WeatherTech: Our most popular WeatherTech product is the Digital Fit Floor Liners which is designed to line the interior carpet up the front, back and even up the sides of the vehicle's foot well.
Protection Film: Paint protection film is one of the best ways to preserve the showroom quality finish on your vehicle. The virtually invisible film will keep your vehicle looking newer longer, without changing the design features or color, by protecting vulnerable areas. Preserving the finish of your vehicle with paint protection film keeps your vehicle looking newer, longer, and may enhance the resale value of your vehicle in the future.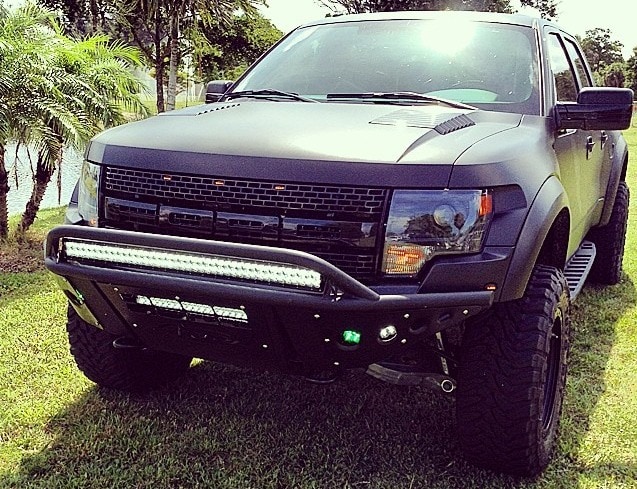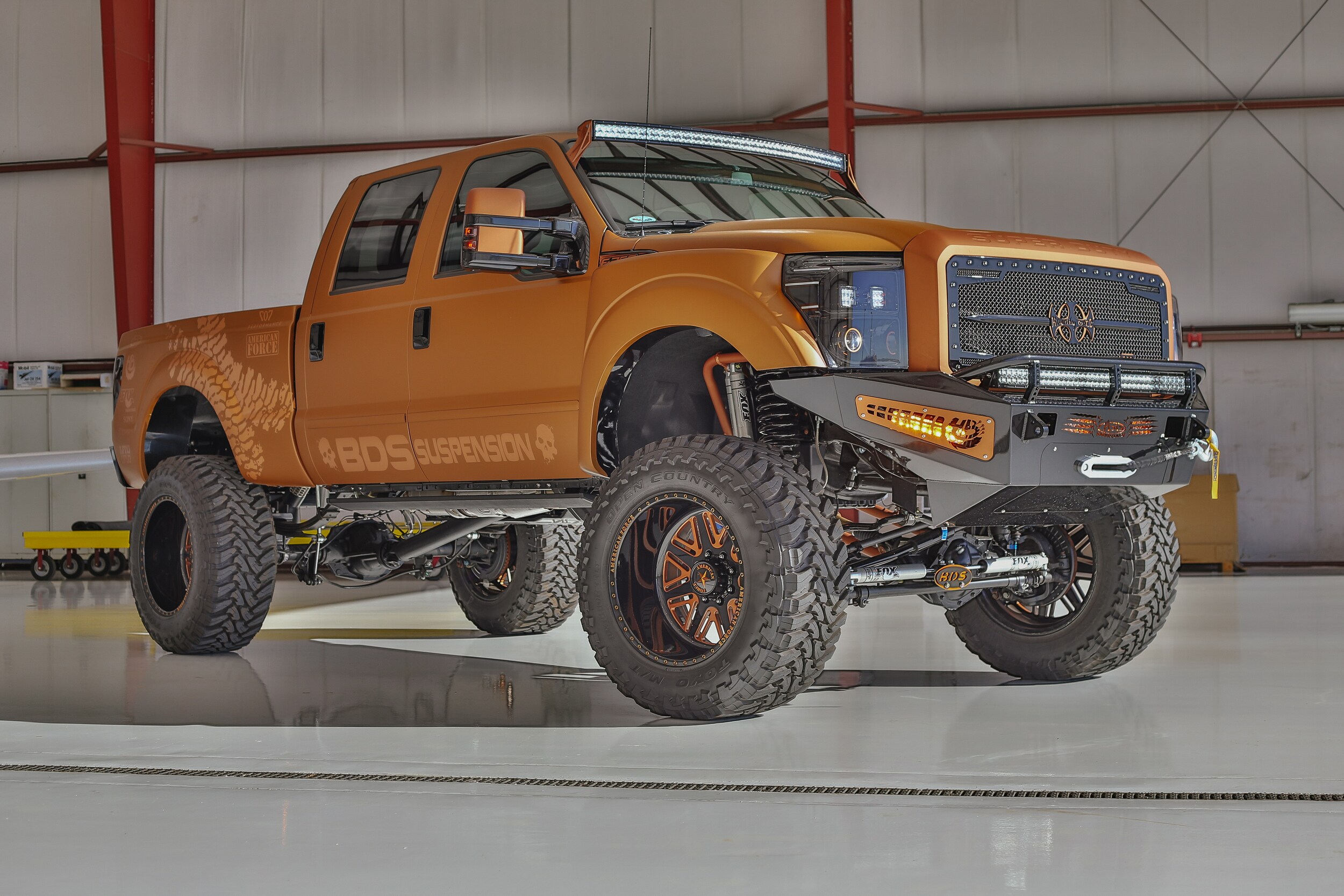 Better Suspension
The 707 performance team at Sarasota Ford offers high-performance, track-inspired suspension modification from popular name-brands such as Steeda and RTR. These modifications include lowering springs, sway bars, shock upgrades, and more! You'll be able to widen the track width and increase the wheel travel rating, making your truck even more capable when you're traversing treacherous conditions. Upper control arms, wide lower control arms, extended billet aluminum tie-rods, Fox shocks, and full replacement spindles are also available.
Superior Wheels And Tires
We offer a wide range of rims from brands like Fuel Offroad, Niche, Velgen, XD, and American Force-just to name a few! At your request, we can fit unfinished aluminum wheels that you can paint, powder coat, hydro dip, airbrush, or wrap to suit your own needs. Once your wheel-work is completed, make sure the right tires are selected for your vehicle. Manufacturers tend to install tires that work well across all conditions, but you'll want to find ones that are tailor-made for track, highway, off-road, mud, snow, or any other terrain type of weather condition you could think of. We offer the very best from brands such as Toyo, Nitto, and Falken.
707 Custom Vehicles: Works of Art with Attitude
Customizing your vehicle, whether it's a new or used car or truck, is never more enjoyable than when you come to Sarasota Ford Dealership and enlist the expertise of 707 Performance. We guarantee that you'll drive off our lot completely satisfied with our technician and artist's work. If you're interested in a consultation concerning customization work, contact us today for more information at (888) 349-4989. Our 707 Performance Team is ready to hand you the keys to your dream car!
---
Make an Inquiry